YOU CAN DONATE TIME
It is possible to be a member of a church, but never be part of the team that makes the church function properly. Spiritual growth happens when you move from being a receiver to being a reproducer. A church of 100 people could not function if there were 100 pastors, but neither can it function well if only 1 person does everything in the ministry.
Here are a few ways you can be involved in the ministry of our church. You probably won't be able to do all of these, nor should you. It is amazing to me to see the way some people enjoy serving (and doing a good job) in ministries that others would hate to do and probably would not do very well.
God made us all in a different way. That is so that He could prepare us to be one body in Christ (1 Corinthians 12:12-31). Therefore, if one ministry doesn't suit you well, try to find one or two others where you can excel in service.
Don't let your decision on membership stop your volunteer spirit. Sign Up and Get Involved!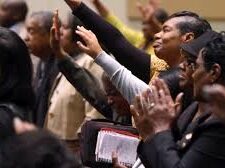 Teach a Class
It is a great honor to teach a class of children or adults. See what the requirements are for you to teach a class and get involved. Ask your pastor to help you find the best class suited for your teaching abilities.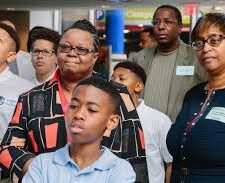 Visit People in the Hospital
Find out from your pastor who is in the hospital and would like a visit. If your regular job causes you to be at a hospital for whatever reason, try to spend a few minutes just letting people know that your church cares and is praying for them.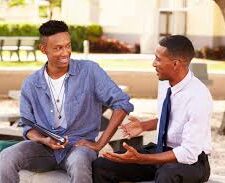 Mentoring
You may have a greater impact in a one-on-one teaching opportunity. Many young people today are growing up without good role models. Find a young person in your church (with the guidance of the pastor and permission of the parents) and invest your life into theirs.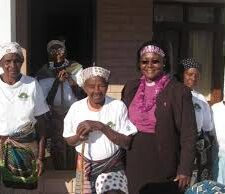 Help Widows
Jump in a volunteer to help widows. It is encouraging to see the men in our church step up and help a new widow lady in her time of need. Her husband worked from home and had a lot of equipment that needed to be properly disseminated. The men in the church have been helping her give away and sell her husband's unneeded equipment without others taking advantage of this hurting lady.
Don't forget those who have been widowed for many years. While they have probably learned to handle certain situations on their own, they may still have a need for someone with a strong back to come in and move some things around her house every so often.
Send Cards and Letters
A timely card can be an encouragement to someone who has had to be out of church for a while. This may be due to illness, discouragement or an extended trip. It is encouraging when someone in our church sends a birthday card to needy children. Of course, a phone call or email are appropriate too, even if they are not as long lasting as a handwritten card or letter.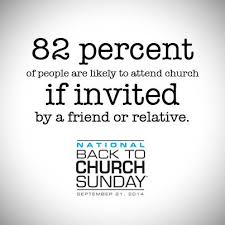 Invite Others to Church
We should all be involved in sharing our faith. One of the best ways you can do this and serve the church at the same time is simply invite your friends and acquaintances to attend a church service with you. Invite your neighbors and the people you meet in the store to any special activities your church may be presenting.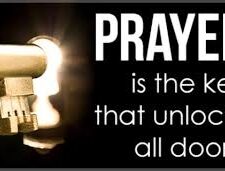 Prayer
The ministry of prayer should not be taken lightly. It is often said, "I can't do much, but I can pray." That is a sad way to think about prayer. The truth is, not everyone will pray. And, prayer is never the "least you can do," but should always be thought of as the most important thing you can do.
Pray for the church, its leadership, and those in the church who have needs. Don't just pray for situations to be resolved in a positive way, but pray more deeply than that. Pray that people will be changed and become spiritually stronger. Read the first chapter of each of the books that Paul wrote. He prayed less for situations and more for people to become strong in the Lord.