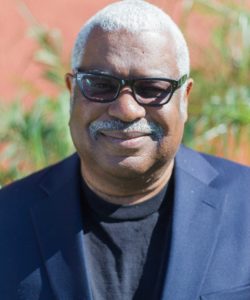 Rev. Gailen L Reevers
Senior Pastor
Reverend Gailen L. Reevers, Senior Pastor
"But seek ye first the kingdom of God and his righteousness; and all these things shall be added unto you."Matthew 6:33 KJV
Gailen L. Reevers was born in Detroit Michigan and received his elementary and secondary education in the public schools of that city.  He graduated from Wayne State University in Detroit Michigan with a Bachelor of Arts in Psychology and Sociology.  He earned a Master of Science in Administration from California State University at Dominguez Hills, CA and a Masters of Arts, Theology from Fuller Theological Seminary in Pasadena CA.
He began his ministerial journey at Paradise Baptist where he served in many capacities from 1977-1984.  He was ordained into the United Church of Christ (UCC) in 1983 and accepted the call as Pastor at Pilgrim Congregational UCC in 1984 where he served for ten years.
In 1995, Reverend Reevers was called to be the pastor at Lincoln Memorial Congregational UCC.  It is through his dedication to God, his being led by the Holy Spirit and his love for Jesus Christ, that Lincoln has been revived. Under the umption of the Holy Spirit, his God-inspired vision has led Lincoln to: establish Church Programs that involve active participation by all members with the underlying theme that "Every Member is a Minister." He also led the church in building the Lincoln Family Life Center and establishing The Lincoln Family Life Center, a 501C3 nonprofit organization that has organized and implemented various community outreach programs such as Youth Mentoring Advocacy Project (YMAP), health programs including Fit 4 Life, arts programs for youth and education programs for all ages.
Rev. Reevers is married to Cathy and they have two sons.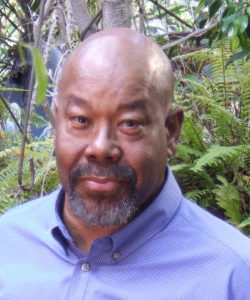 Rev. Alvin Reevers
Associate Pastor
Rev. Alvin Reevers
As associate pastor,  I work with and under the direction of the senior pastor as a member of the pastoral team to enable the church to focus on the Great Commission and to equip the church to carry out the functions of the New Testament church in evangelism, discipleship, ministry, fellowship, and worship.
Peace!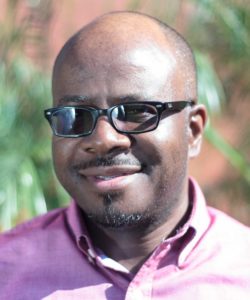 Rev. Wendell Miller
Associate Pastor
Rev. Wendell Miller
Wendell is Associate Pastor at Lincoln Memorial Congregational United Church of Christ in Los Angeles, California. Over the course of his life and ministry, he has been a Youth Minister, worship leader, Men's Ministry leader, and mentor.  A native of Birmingham, Alabama, Wendell is a graduate of the University of Alabama at Birmingham and the Interdenominational Theological Center (ITC) in Atlanta, Georgia.  In addition to serving Lincoln, he works as the Executive Assistant to the CEO at the Black AIDS Institute, a national HIV/AIDS non-profit based in Los Angeles.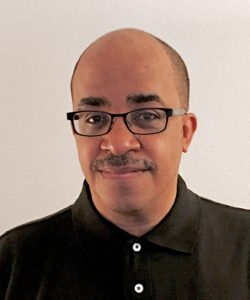 Robert Carlysle
Music Director
Robert Carlysle
Lincoln Memorial Congregational Church UCC is a fellowship of  believers committed  to exalting and honoring Jesus Christ in and through corporate  worship, evangelistic  outreach, regular study of the Word of God, and through mutual service to one another and to the world.
Our Purpose is to exalt our Lord Jesus Christ. Through God's word we commit ourselves to equip, edify, evangelize and encourage God's People. Sunday worship beings at 11 am.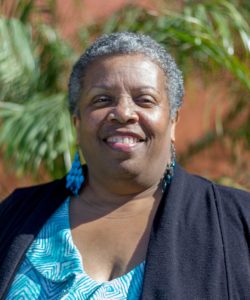 Stephanie Farmer
Exec. Administrator to Pastor
Stephanie Farmer
Stephanie Farmer is the Executive Administrator to the Pastor.  She has held this position for more than 12 years.  In her role as Executive Administrator, she is the building manager for the church property and office manager for the church.  She also handles all administrative work and works with all the ministries, boards, commissions and committees as well as volunteers and the church congregation as a whole.
She has been a member of Lincoln for over 63 years and her family has been part of Lincoln Memorial Church since it started in 1912 as her great grandparents were founding members of Lincoln.